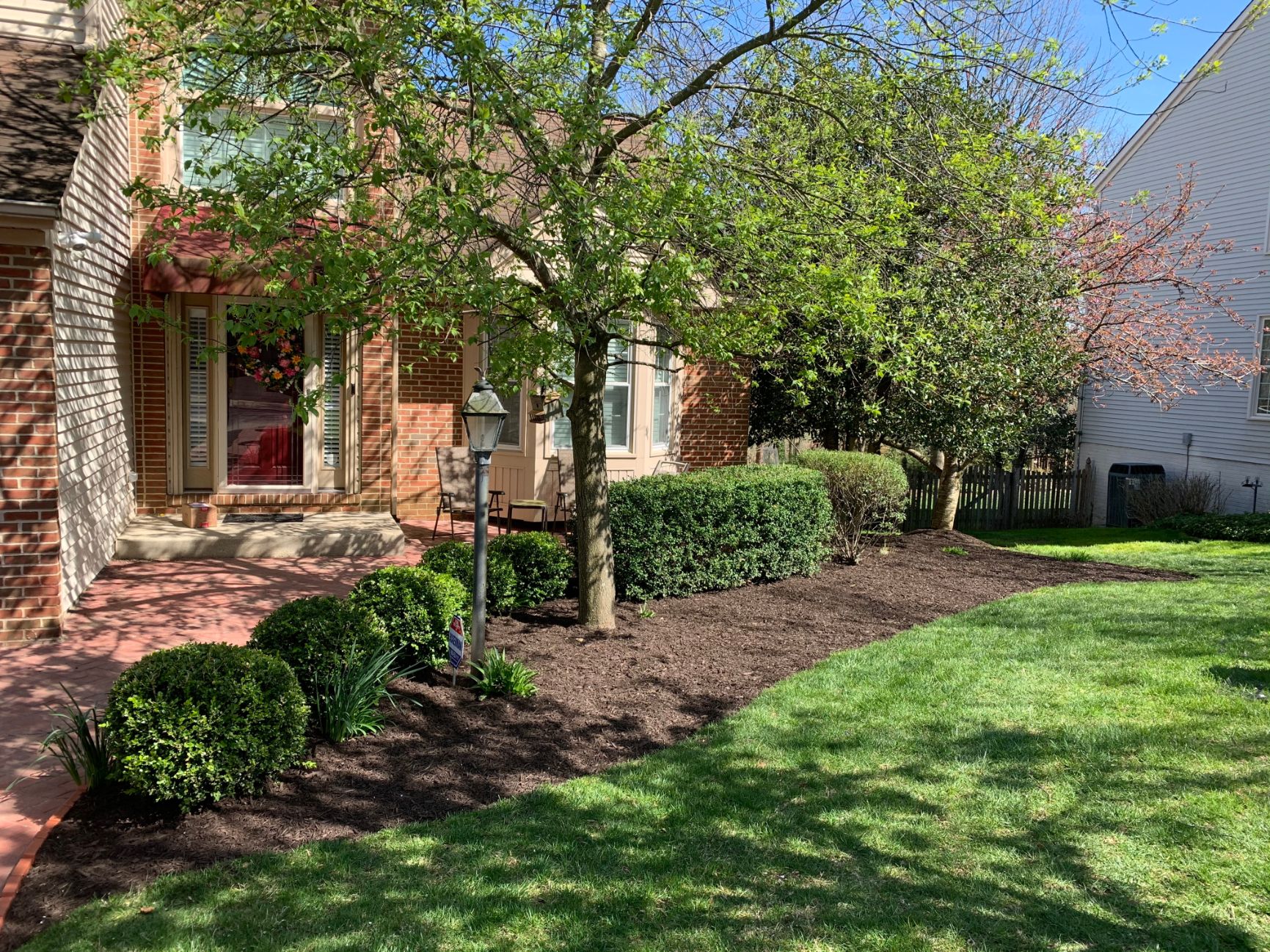 Belt Lawn and Landscape provides the experience and skill to complete any landscaping project quickly and beautifully. Whether you're looking for help with installing fresh mulch in your garden beds, or planting new summer annuals before the season begins, our services will help you achieve the landscape of your dreams.
We Take Our Time
When you partner with us for your landscaping needs, you can be assure that you are getting a quality service. We purposefully won't pack our days full of jobs, because we don't want to feel rushed to complete a job too quickly. This means your landscape will be treated with the quality care it deserves.
Catonsville Landscaping Services
We offer a wide-variety of landscaping services. No matter the size of the project, we strive for excellence every step of the way. We use only the highest quality landscaping equipment and materials to deliver the best looking landscapes at a fair price. Our landscaping services include, but are not limited to:
Mulching Services: We use the highest quality weed-free mulch in a variety of colors to get your beds looking their best while improving your soil's water retention.
Trimming: Our experts know the best time of year and the proper way to trim your shrubs and bushes to produce a perfectly manicured landscape.
Yard Clean-Up: If your yard is in need of extra clean-up care, our seasonal yard clean-up service can help by removing leaves, weeding, and more.
Planting: Whether you need help with planting summer bulbs, or spring annuals, Belt has the experience and attention to detail to make planting any garden bed care-free.
In addition to landscaping, we also offer comprehensive lawn care services in Catonsville, MD at an affordable cost.